Portfolio
Typical transaction types include: corporate carve-outs of orphaned divisions, corporate divestitures, acquisitions of family-owned businesses, public-to-privates of undersized public companies, operationally-challenged businesses, restructurings and recapitalizations. Certain investments are excluded from the below list..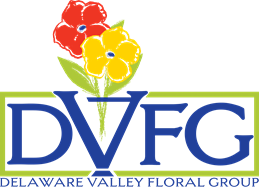 Delaware Valley Floral Group (partnership transaction)

Delaware Valley Floral Group ("DVFG") is the largest supplier of fresh cut flowers and floral supplies across the Northeast and Mid-Atlantic regions. The company's hub-and-spoke distribution architecture, cold chain delivery infrastructure, and global supplier relationships have entrenched DVFG as the mission critical wholesale partner of thousands of retail florists and supermarket customers.

Garden State Bulb (partnership transaction)

Garden State Bulb is a leading distributor and marketer of dormant flower bulbs and related products to leading retailers including Home Depot, Lowe's, and Walmart as well as over 7,000 independent garden centers across the country. GSB has a long-term track record of driving growth and innovation for their customers through their market-leading merchandising and product category management services and is based out of Vineland, NJ.

InfoSync (partnership transaction)

InfoSync is a leading provider of outsourced accounting, payroll and operational reporting services. InfoSync provides its services to nearly 10,000 locations nationwide, and is the #1 player serving multi-unit restaurant chains.

Eastern Dental Management (recapitalization)

Eastern Dental Management is a leading dental support organization that provides support services to Eastern Dental clinical offices operating across the state of New Jersey. Eastern Dental provides comprehensive general, specialty and cosmetic dental services that meet all dental care needs.

Cyberlink (partnership transaction, exited)

Cyberlink is a leading managed IT services provider offering cloud, managed application, network, storage, desktop and security services on a 24x7 basis to enterprise customers across the U.S. Cyberlink serves clients in 46 states across 10 end markets, including healthcare, financial services, legal, and logistics industries.

Precise Metal Products (formerly ESOP owned)

Precise Metal Products is a leading manufacturer of mission-critical metal assemblies for aerospace and defense end markets. The company's products are manufactured to tight tolerances and are used in a variety of applications, including aircraft engines, auxiliary power units and environmental control systems.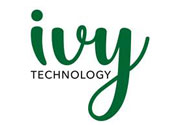 Ivy Technology (corporate carve-out)

Ivy Technology is a leading provider of aftermarket lifecycle solutions for electronic equipment. With approximately 2,900 employees across the globe, the Company provides electronic product repair services to many of the world's leading computer, electronic, telecommunications and medical device companies.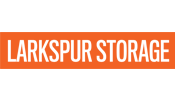 Larkspur Storage (partnership transaction)

Larkspur Storage builds, acquires, and operates Class-A Self Storage facilities across North America.

Dominion Voting Systems (formerly founder owned)

Dominion Voting is a top provider of election tabulation solutions to government customers. The company's scalable and customizable platform holds industry-leading certifications and provides accessibility and efficiency at the state and local levels.

ABC Group (formerly family owned business, exited)

ABC Group is a leading full service automotive supplier of blow molded and injection molded thermoplastic components and systems including: center consoles, spoilers, bumper systems, HVAC ducts, filters, fluid reservoirs, and other parts.

Mid-States Supply Company (recapitalization, exited)

Mid-States is a leading distributor of pipes, valves and fittings serving the oil and gas, general manufacturing, food and mechanical construction industries. Mid-States also provides value-added modification services, customizing values and other products to meet specific customer requirements.

Ironline Compression (corporate carve-out, exited)

Ironline Compression is a leading full service natural gas compression company covering multiple locations throughout the Western Canadian Sedimentary Basin. The Company owns a fleet of compression units, services producer-owned equipment and is a leading distributor of compression-related parts.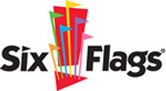 Six Flags Entertainment Corporation (recapitalization, exited)

Six Flags is the world's largest regional theme park operator, with 19 parks in the United States, Canada and Mexico. Six Flags provides families and thrill seekers with a wide variety of entertainment options, including special events and access to over 800 rides throughout North America.

Aaroma Holdings (formerly family owned business, exited)

Aaroma is a manufacturer, distributor and supplier of essential oils and aroma chemicals used in the creation of flavors and fragrances. Aaroma's products are sold to leading companies in the consumer packaged goods, personal care and flavor and fragrances industries.