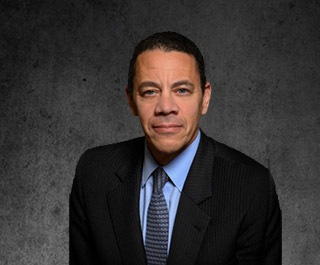 PRIOR EXPERIENCE
U.S. Ambassador to the European Union
Managing Director, The Carlyle Group
Chairman, Federal Communications Commission
EDUCATION
Yale Law School
Stanford University
William E. Kennard
Executive Board Member

William E. Kennard is an Executive Board Member principally focused on the communications and media sectors and other regulated industries.
Ambassador Kennard was the United States' Ambassador to the European Union from 2009-2013 where he worked actively to promote transatlantic trade and investment and to eliminate regulatory barriers to commerce. Before his appointment as U.S. Ambassador to the EU, Ambassador Kennard was Managing Director of The Carlyle Group where he led investments in the communications and media sectors. Prior to joining The Carlyle Group, Ambassador Kennard served as chairman of the U.S. Federal Communications Commission ("FCC"). As FCC Chairman, Ambassador Kennard shaped policies that created an explosion of new wireless phones, brought the Internet to a majority of American households, and resulted in billions of dollars of investment in new broadband technologies.
Ambassador Kennard currently serves on the board of directors of AT&T (NYSE: T), Duke Energy (NYSE: DUK), Ford Motor Company (NYSE: F) and MetLife (NYSE: MET) and previously served on the boards of The New York Times Company, Sprint Nextel Corporation and on the boards of several companies owned by The Carlyle Group. Ambassador Kennard is a graduate of Stanford University and Yale Law School.